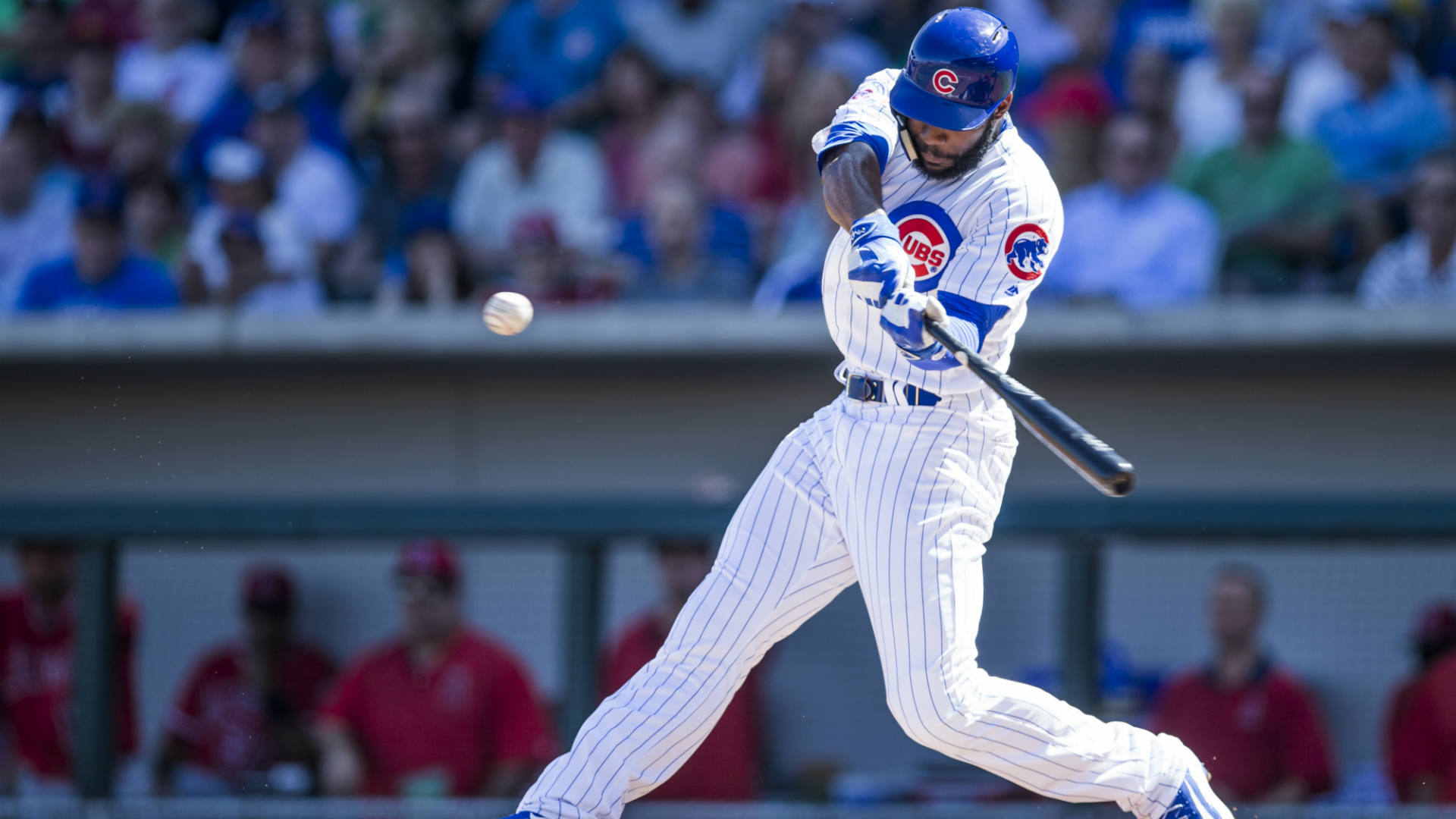 Although baseball season is still a few weeks away, fantasy baseball season is here as draft rooms are opening and people are spending fake auction dollars on their favorite players. Everybody knows about the Mike Trouts and Clayton Kershaws of the world, so what you need to do stand out is find those hidden gems on each roster to propel yourself to fantasy greatness. I am going to go through each MLB roster to find at least one underrated player who will have you looking like a genius at the end of the season.
Today, we visit the World Series Champs and their merry band of misfits, the National League Central.
Chicago Cubs - Jason Heyward
So it's pretty hard to find an underrated player on the Cubs these days as right now we are living in a time where everybody loves the team, so they are hyped to an unbelievable level. But the Cubs level of lovability is about to drop precipitously as the hate is brewing for this Cubs team. Much like Red Sox hate, there isn't a ton directed at the players themselves, but the fans are going to become insufferable pretty quickly. One guy that is not universally loved is Jason Heyward. It's not through any fault of his own. He tries hard, and he's good enough on defense to not be totally worthless, but he was a very bad offensive baseball player last year. He has been a good baseball player in the past, and I can't help but buy into Heyward. The guy has so many natural tools that even though he's well past the age of potential, it's hard not to see all of the great qualities he could have. This is one of those guys where a Cubs fan jumps on him too early, but if he's there after pick 200, take a flyer on him and maybe he'll figure it out, or maybe your league added UZR in the offseason.
Cincinnati Reds - Devin Mesoraco
Remember that time that Devin Mesoraco actually played a bunch of games. He hit the ball really well when he did that. He hasn't done that the last two years, and even in his minimal time, he's been rather abysmal, but maybe he'll go back to being the 2014 version of himself. I don't know, it's the Reds, and looking up Reds players is seriously depressing, so Mesoraco it is.
Milwaukee Brewers - Keon Broxton
Keon Broxton hits baseballs really hard. They still usually find people's gloves, but they probably a sting a little when people make the catch. So he's probably not going to hit for average, but that's okay, because he's got some pop in that bat, and the dude just wants to steal, steal, steal bases. Milwaukee's kind of a fun team, because they don't give a shit, so they're just going to steal bases and do all the hustly things that may not necessarily make them good, but it will make them fun. Broxton personifies this.
Pittsburgh Pirates - Tyler Glasnow
Okay, so is this going to be a good pick? Eh, probably not. But will it be a fun pick? Oh hell yeah. Glasnow is going to strike dudes out. He is able to dot hat because he has no idea where the ball is going to end up. Sure, you are sacrificing WHIP for this pick, but sometimes, in life, you have to make sacrifices. And this sacrifice leads to fun, so you should do it. Draft him and ride that Glasnow Rollercoaster.
St. Louis Cardinals - Kolten Wong
Remember those shirts from Abercrombie that talked about "Two Wongs Make it Tight." I think it was like a plumbing shirt with an Asian caricature on it. It wasn't funny, and it may not have even been from Abercrombie, but I still remember that shirt. Anyway, don't buy that shirt, but buy in on Kolten Wong. I know he's never put it together at the major league level, but he's got a good line drive swing that should lead to more balls landing in for hits. He's not going to be a home run threat, but I do think he can get some of those balls to drop in for extra bases. He's an extra infielder that you probably don't even need to draft, but he could add some value this year. What won't add value is that stupid shirt. Seriously, if you have that shirt, don't get rid of it, burn it, and make sure nobody else wears that stupid shit.