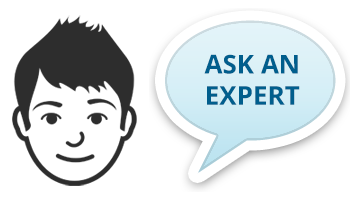 Before the season began, I found a guy from each team that I thought would exceed expectations this year. You may be surprised by this, but I did not get them all right. Still, I did get some right, so it's time to go over my successes and failures to see if I'm a genius, or one of those guys that only gets called genius sarcastically. Let's break it down division by division.
AL East: 2-3
Baltimore Orioles - Dylan Bundy
His ERA and record are both respectable, but all of the underlying stats say that things are going to continue to go downhill for him after a strong start. He's been fine, but my lack of confidence in his future makes me mark this down as a loss.
Boston Red Sox - Eduardo Rodriguez
When he's been in, he's been pretty solid. He had a knee injury, but should be back from that soon. Not spectacular, but a solid late round contribution from the guy, so I think it's enough to mark this down as a victory.
New York Yankees - Gary Sanchez
He's a stud catcher that was worthy of reaching early, especially as he gets more playing time in the second half. I know it hasn't been phenomenal yet, but it's still been pretty great.
Tampa Bay Rays - Jake Odorizzi
Odorizzi has been blah, which means I've got to say, "Nah."
Toronto Blue Jays - Troy Tulowitzki
Stick a fork in him; he's done.
AL Central: 2-3
Chicago White Sox - Tim Anderson
Yeah, he hasn't been good at all, but he's kept his job, so at least he's gotten plenty of chances to be incompetent.
Cleveland Indians - Cody Allen
He was rated too low for what would be a good closer. He has been a good closer. That's good enough.
Detroit Tigers - Justin Upton
Justin Upton has been pretty damn good this year. Nice job, Justin Upton.
Kansas City Royals - Jorge Soler
Fun fact: I will draft Jorge Soler for at least the next five years, based solely on Joe Maddon once calling him Vladimir Guerrero with more plate discipline. I thought it was an outrageous comment then, but I still can't get it out of my head. This will ruin me for years to come.
Minnesota Twins - Byron Buxton
He was historically bad to start the year, but at least he's improved to just bad at this point in the year.
AL West: 2-3
Houston Astros - Lance McCullers
Outside of a little injury trouble, McCullers has been a stud, so this one makes me look really smart.
Los Angeles Angels of Anaheim - Ben Revere
With the Mike Trout injury, he has had a decent amount of playing time. He has not been good in that playing time.
Oakland Athletics - Marcus Semien
Got hurt; has barely played. I'd still recommend snagging him when he comes off the DL if you need some middle infield help.
Seattle Mariners - Mike Zunino
Zunino still doesn't have a great average, but it's not awful, and he's producing solid power. He's a respectable catching option that you could have gotten at the very end of the draft, so I feel pretty good about this one.
Texas Rangers - Nomar Mazara
Mazara has basically been doing exactly what he did last year, which is not what I was hoping for from him, so even though he's been okay, I expected more than okay.
NL East: 1-4
Atlanta Braves - Brandon Phillips
Still providing a nice average with some decent counting stats, just as I predicted. Nice work, Mr. Phillips.
Miami Marlins - Adam Conley
He's been bad. Total bust. I really hope you didn't listen to me on this one.
New York Mets - Travis d'Arnaud
Travis d'Arnaud hasn't been too bad, but I also don't think he's been good enough to be a reliable starting catcher on fantasy teams, so I'd have to mark this as a loss.
Philadelphia Phillies - Aaron Nola
Aaron Nola had to be special for this one to pay off. Aaron Nola has not been special.
Washington Nationals - Shawn Kelley
Like, right after I wrote this, word came down that Kelley was unlikely to be the closer. And he's just been awful this year, so this may be my worst pick out of all 30.
NL Central:
2-3
Chicago Cubs - Jason Heyward
Well, he's better than last year, but that's not saying much, so I can't take any credit on this one.
Cincinnati Reds - Devin Mesoraco
For a catcher, he hasn't really been bad, but he also hasn't played enough to make an actual impact. Nobody is actually going to carry Mesoraco on their fantasy team and call it a success, so that makes it a failure.
Milwaukee Brewers - Keon Broxton
The average isn't strong, but I wouldn't have expected it to be. But considering that he is in the teens for both home runs and stolen bases already, this one is definitely a win.
Pittsburgh Pirates - Tyler Glasnow
2-6 record with an ERA over 7.00. Yeah, not my best work.
St. Louis Cardinals - Kolten Wong
The counting stats aren't great, but he's hitting over .300, and when he gets healthy, he'll start racking up enough counting stats to be relevant, so I'm counting this as a win.
NL West: 1-4
Arizona Diamondbacks - Robbie Ray
Hell yeah, Robbie Ray is striking out fools and keeping a good ERA in a hitter's park. Robbie Ray is the man.
Colorado Rockies - Jonathan Gray
He's barely pitched this year, but the early results are promising. Still, he's barely pitched this year, which means this sleeper has not awoken to become a beast.
Los Angeles Dodgers - Julio Urias
Urias had major surgery already this year, so that tends to not be a great sign for success.
San Diego Padres - Travis Jankowski
He had a poor start to the year, followed by a foot injury, but hey, at least all of his value isn't derived from his speed.
San Francisco Giants - Matt Moore
ERA over 6.00; I'll still probably take a chance on him next year. I can't quit Matt Moore.
As you can tell, my results were, uh...not good. My goal going in was .500, and I thought maybe I'd have up to a 60% success rate. I didn't come close to those numbers; in fact, I wasn't even at .500 for a single division. Instead, I ended up at 10-20, which is simply bad if we're being honest. But now that I have set an incredibly low bar for this exercise, I feel confident that I can exceed expectations next year. 11-19, here I come!