Note: This is an article courtesy of Lukewarm Jonah. Check out his other work by clicking the label at the bottom of the article.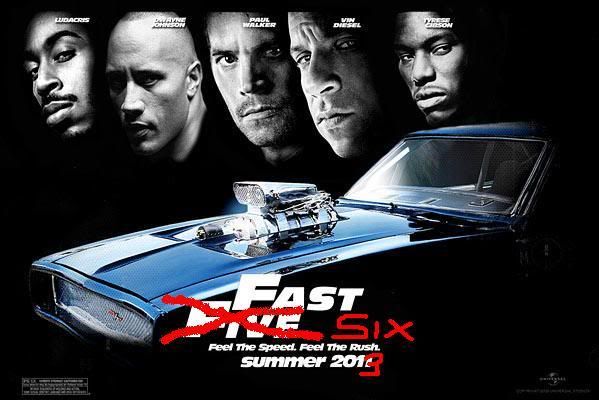 I was in an Oscar pool with a film critic friend of mine and was not happy when I got beat. I'm a competitor, even in stupid things like picking the Oscars. For mine and everyone's benefit I've decided to break down the probable nominees and winners. Use this information wisely and you can win some serious dough as well as impressing all your friends at the next Oscars.
Best Picture:
Snitch
GI Joe: Retaliation
Pain and Gain
Fast 6
Empire State (Not the stupid Zach Braff movie)
Probable winner: Fast 6. No real drama here, I'm sure all these movies will have their strong suits, but there is no way Fast 6 can lose.
Best Leading Actor:
The Rock- GI Joe: Retaliation
The Rock- Snitch
The Rock- Pain and Gain
The Rock- Empire State
Vin Diesel- Fast 6
Probable winner: The Rock, Snitch. The Rock really plays outside character in this role by not single handedly taking down the entire country of Columbia, and is actually shown to be vulnerable, even getting beaten up. The Academy has to respect that kind of range. If you're looking for a sleeper, Vin Diesel could steal it from The Rock in Fast 6 because you know that the Academy is going to want to give that movie as many awards as possible.
Best Supporting Actor:
The Rock- Fast 6
Marky Mark- Pain and Gain
Ludacris- Fast 6
Roddy Piper- Fast 6 (Probably)
Liam Hemsworth- Empire State
Mankind- Martin Luther King Day
Tyrese- Fast 6
Kurt Angle- Pain and Gain


Probable Winner: The Rock. He's the best actor in the best movie of the year. When they announce this category at the Oscars, they'll just invite The Rock to sit on stage while the nominees are read. Biggest gimmee pick of the year.
Best Actress:
Michelle Rodriguez- Fast 6
Adrienne Palacki- GI Joe: Retaliation
Jordanna Brewster- Fast 6
Rebel Wilson- Pain and Gain
Emma Roberts- Empire State
Jennifer Lawrence- Anything
Probable Winner: Emma Roberts, Empire State. The Fast 6 run comes to a halt in the night's biggest upset so far. Emma Roberts is fantastic, and you pair her up with the Rock and she's going to be making it rain with awards.
Best Supporting Actress:
Susan Sarandon- Snitch
Vivi Pineda- Pain and Gain
Gina Carano- Fast 6
Nikki Reed- Empire State
Elodie Yung- GI Joe: Retaliation
Jennifer Lawrence- Anything
Probable winner: Susan Sarandon, Snitch. Classically trained actress playing opposite the Rock in a somewhat adversarial role? That's bigger Oscar gold than a movie about World War II. Carano won't win even though it's Fast 6, not in her first outing anyways.
Best Director:
Dito Montiel- Empire State
Michael Bay- Pain and Gain
Justin Lin- Fast 6
Ric Roman Waugh- Snitch
Jon Chu- GI Joe: Retaliation
Probable Winner: Justin Lin. Honestly, this is a choice that I'm going against the academy on. I mean all Lin had to do every day was show up and tell his all star cast to be awesome. Seems like an incredibly easy directing job, but the smart money is on him taking home that gold statue. Ric Roman Waugh should win for not directing the Rock to destroy everyone in sight.
So there you have your probable 2014 Oscar picks, I've got an in on the Academy and I can pretty much guarantee these nominees and winners. The only real question left is whether the Rock will Rock Bottom anyone at the 2014 Oscars, John Malkovich I'm looking your way.