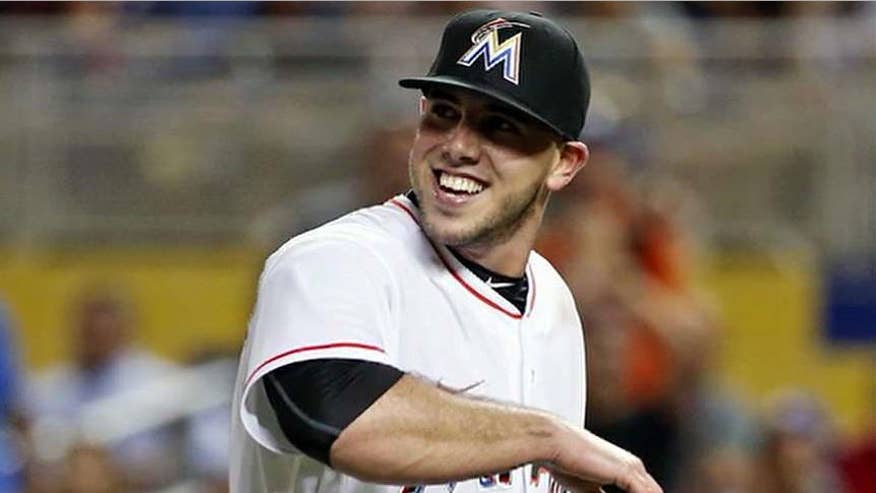 I'm obviously a little late on this, but I wanted to say something about Jose Fernandez. His death was the first shocking death I've experienced in a long time. Luckily, I haven't had any real world deaths in quite a while, and most celebrity deaths don't phase me in any way. David Bowie, Prince, Robin Williams, Arnold Palmer all passed away, but I never felt any connection with any of them, and the first three lived hard lives, while the last one lived a pretty long one. I understood people being sad about it, but I had no reason to be affected.
Jose Fernandez was different, not only his death, but also in his life. He was transcendent. If you were trying to convince somebody to be a baseball fan, you'd want Jose Fernandez to be the starting pitcher. Sure, Clayton Kershaw was a better pitcher, but Fernandez was just special. If you saw him pitch, you would immediately know he was one of the five best pitchers in baseball. The talent was undeniable.
On top of that, he broke the unwritten rules of baseball and actually showed that he was having fun while playing the game. He actually showed that he enjoyed playing, and the only person he really pissed off doign this was Brian McCann, who seems like the guy who would go to a 2-year-old's birthday party and throw the cake in the trash, because they already celebrated one birthday, so now they're being a showboat.
Jose Fernandez was special. He was probably the most fun pitcher to watch since Randy Johnson, and his energy and exuberance may have even pushed him ahead of the Big Unit. It's easy to slip into thoughts of, "What could have been," but I'd rather just enjoy what I actually got to see. What I saw was awesome, and although I'm going to miss it, it's still really cool that I got to see it at all.
Jose Fernandez was special.