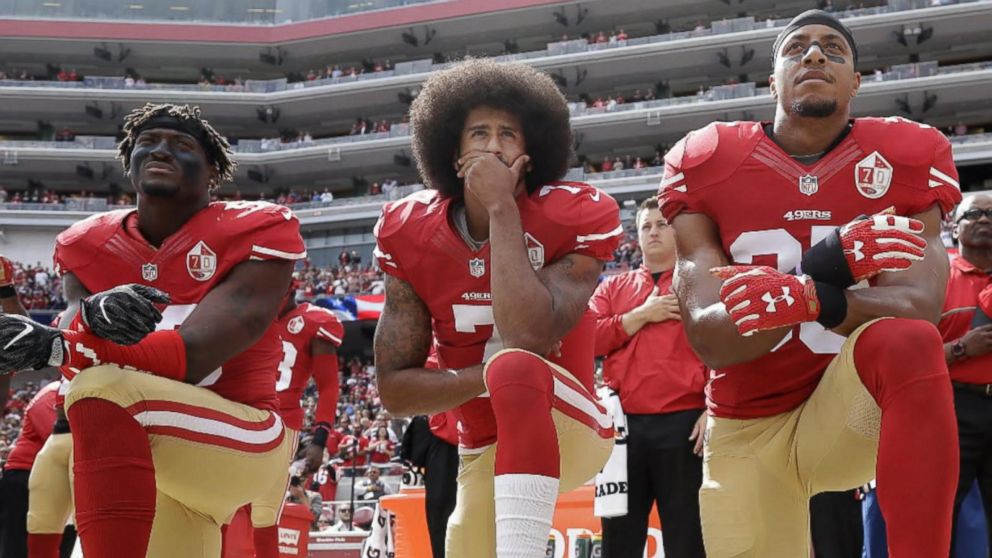 Below is a post from Lukewarm Jonah.
************
Adam "Pacman" Jones has been arrested ten times. He started a fight in a strip club by assaulting a stripper which left a bouncer paralyzed when he was shot by someone in Jones' crew. He was most recently arrested in January of 2017 for disorderly conduct, obstructing official business, assault, and a felony charge of harassment with a bodily substance. He started nine games for the Cincinnati Bengals this previous season.
Kenny Britt has been arrested seven times. In 2011 he lead police on a car chase in New Jersey. He also has charges of resisting arrest, drug charges, and DUI. He was also benched for being a negative influence on his teammates in Cleveland. He is under contract with the New England Patriots for the upcoming season.
Greg Hardy was found guilty of assaulting a female and communicating threats in 2014. He reportedly threw his ex-girlfriend into furniture, strangling her and threatening to kill her. After he lost a bench trial he requested a trial by jury and the woman stopped cooperating with police. The charges were eventually dropped. Though he only played in one game in 2014, he collected his salary while not playing. In 2015 he signed an 11 million dollar one year deal with the Dallas Cowboys. He was suspended for four games that season. In 2016 he was arrested for cocaine possession. He just signed with the UFC.
2016 NFL Hall of Fame inductee Marvin Harrison was heavily implicated in a shooting in 2008. A rare gun he owned was used in a shooting that hit two people at his car wash. One of the people shot was someone Harrison had been fighting with minutes earlier named Dwight Dixon. The other was an eye witness named Robert Nixon who was hit by accident and later named Harrison as the shooter. In 2009 Dixon was murdered in front of a bar that Harrison owned. His security cameras went blank for three minutes when the shooting happened. It is alleged that Harrison's cousin carried out the murder.
2018 NFL Hall of Fame Inductee Ray Lewis' two friends allegedly stabbed and killed two other men. Afterwards they hopped in a limo and took off with Lewis and others. Lewis' blood stained clothes he was wearing have never been found. Witnesses initially reported Lewis was involved in the fight where two men were murdered, but changed their stories when the trial came around for some reason, possibly massive amounts of money. I had to say allegedly earlier because Lewis' two friends were eventually found not guilty for some reason, possibly massive amounts of money. He played for 13 more years after pleading guilty to obstruction of justice.
Michael Vick pleaded guilty to federal felony dogfighting conspiracy in 2007. He ran and financed a dog fighting organization. It was reported he personally murdered dogs by hanging, electrocution and drowning. After his release from prison he rejoined the NFL in 2009 and played seven more seasons, starting games every year. Nike also resigned Vick to an endorsement deal in 2014. In more humorous than dog murder charges, Vick also gave women herpes while using the name Ron Mexico.
Oakland Raiders cornerback Sean Smith was charged with felony assault for a vicious beating that caused permanent brain damage to the victim in August of 2017. He played 14 games in the 2017 season. He was sentenced after the season was over to one year in jail.
These are just some of the well known cases in the NFL's recent history. There were 37 arrests last year and 17 so far this year. A piece of advice to NFL players, just make sure not to peacefully protest, then you might actually get in trouble.