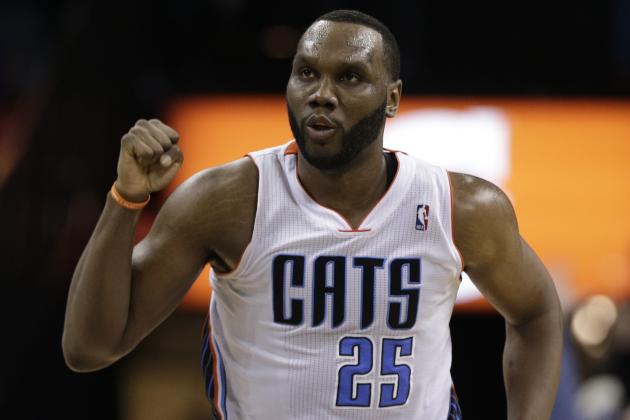 It has been announced that Al Jefferson will sign a free agent contract with the Indiana Pacers that will earn him $30 million for three years. A lot of people have been skeptical of this deal, as Larry Bird fired Head Coach, Frank Vogel, partially because they wanted to play at a faster pace, and Jefferson would not seem to help them in this pursuit. I was surprised with the backlash, as I absolutely love the deal for the Pacers.
Al Jefferson may not be the same guy he was a few years ago, but he has a super important skill, and that is that he can score. Even last year when he was battling injuries and his playing time was limited, he still did about the same thing he's done for the last ten years on a per minute basis. In basketball, it is good to score points, so Jefferson being able to do that should help the Pacers win games. I know that is an incredibly simplistic view of things, but there really is no need to make things more complicated than they need to be.
Sure, his defense is basically non-existant, but it doesn't need to be great, because he's going to be coming off the bench to provide a reliable post option where he should be able to eat up most bench big men. And on defense, those guys aren't going to be able to exploit him all that well either. If a team goes super small, yes, they'll be able to take advantage on offense, but they also aren't going to have anyone who can stop him in the post.
Is $10 million a lot for a player like this? Two years ago, yes, it definitely would have been, but now, as crazy as this may seem, a three-year, $30 million deal is practically nothing in the NBA. I mean, Timofey Mozgov, who is a very large human being, and not very notable outside of that, got four years and $64 million. Mozgov is a guy who takes up space as a traditional center, which is getting phased more and more out of NBA lineups. Before even really looking at numbers, I feel like I'd rather have Jefferson than Mozgov. Then you throw in the fact that Mozgov got $6 million more per season and an extra season, or another way to put it, Mozgov got Jefferson's deal with a fourth year for $34 million, and it's clearly a no brainer.
The Pacers are becoming an interesting team. With Paul George already on board, upgrading from George Hill to Jeff Teague, and then pairing up Thaddeus Young with an emerging Myles Turner will at least make them fun to watch. They're still a few pieces away from a contender, but they could surprise some people this season, especially with Big Al providing scoring off the bench.