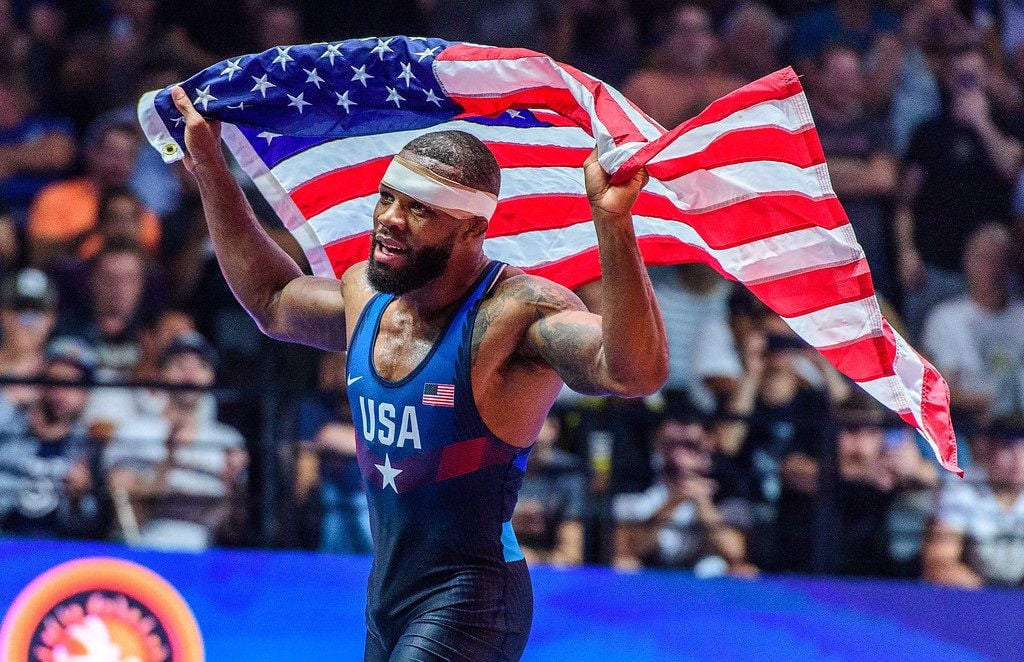 I went to the UWW Freestyle World Cup in Iowa City, and it was awesome. In fact, it got me so amped up that I'm going to be coming at you with a bunch of wrestling content. I'm ranking the top five guys at every weight class, and today we move on to 74 KG (approximately 163 pounds). Let's get to it.
5. Alex Marinelli
I have my Hawkeye Homer glasses on, but I still don't see a way for Marinelli to compete with the best guys at this weight. I do think he showed a lot of improvement in the folkstyle world this past season, so hopefully he puts together a couple of wins and keeps that wrestling momentum going into next season for Iowa.
4. Vincenzo Joseph
Joseph hasn't really done much at the freestyle level, but he is a two-time defending NCAA Champion, and that's got to count for something. I'm not sure how strong his interest is at this point in his career, but he definitely has the talent if he dedicates himself to a transition down the line.
3. Nazar Kulchytskyy
Nazar is crafty enough to be an alternate, but not really a threat to challenge for the top spot. He's a very good wrestler, but if everything breaks right, he gets tech'd twice by the man at the top of this list.
2. Isaiah Martinez
Isaiah Martinez was a guy who I had the highest of hopes for when it came to his potential. After his undefeated freshman season, I thought he would go all four years undefeated. He was so totally overwhelming and awesome that I just couldn't see anybody beating him. He ended up getting beat in his sophomore year, and did not win a national title in either his junior or senior years. He just never really seemed to get better, and his underhook offense got figured out by the best wrestlers out there. Even against lesser competition, he didn't dominate like he did early in his career. And now he is going to the international world where I just can't see him giving the top guy a run for his money. I-Mar is still a physical freak, and I could still see an amazing MMA career if he chooses to go down that path.
1. Jordan Burroughs
Still the King. He bounced back from a disappointing Olympics in 2016 to win yet another World Title in 2017. He's older, not quite as explosive, but definitely craftier in his attacks. He's the man. Thinking anything else would be ridiculous. He had the single best moment of the World Cup when he managed a pin against Azerbaijan in the finals. He won't be able to do this forever, so appreciate it while we still can. He's still awesome, and ain't nobody from the USA taking his spot at the top of this weight class.
Previous Entries:
57 KG