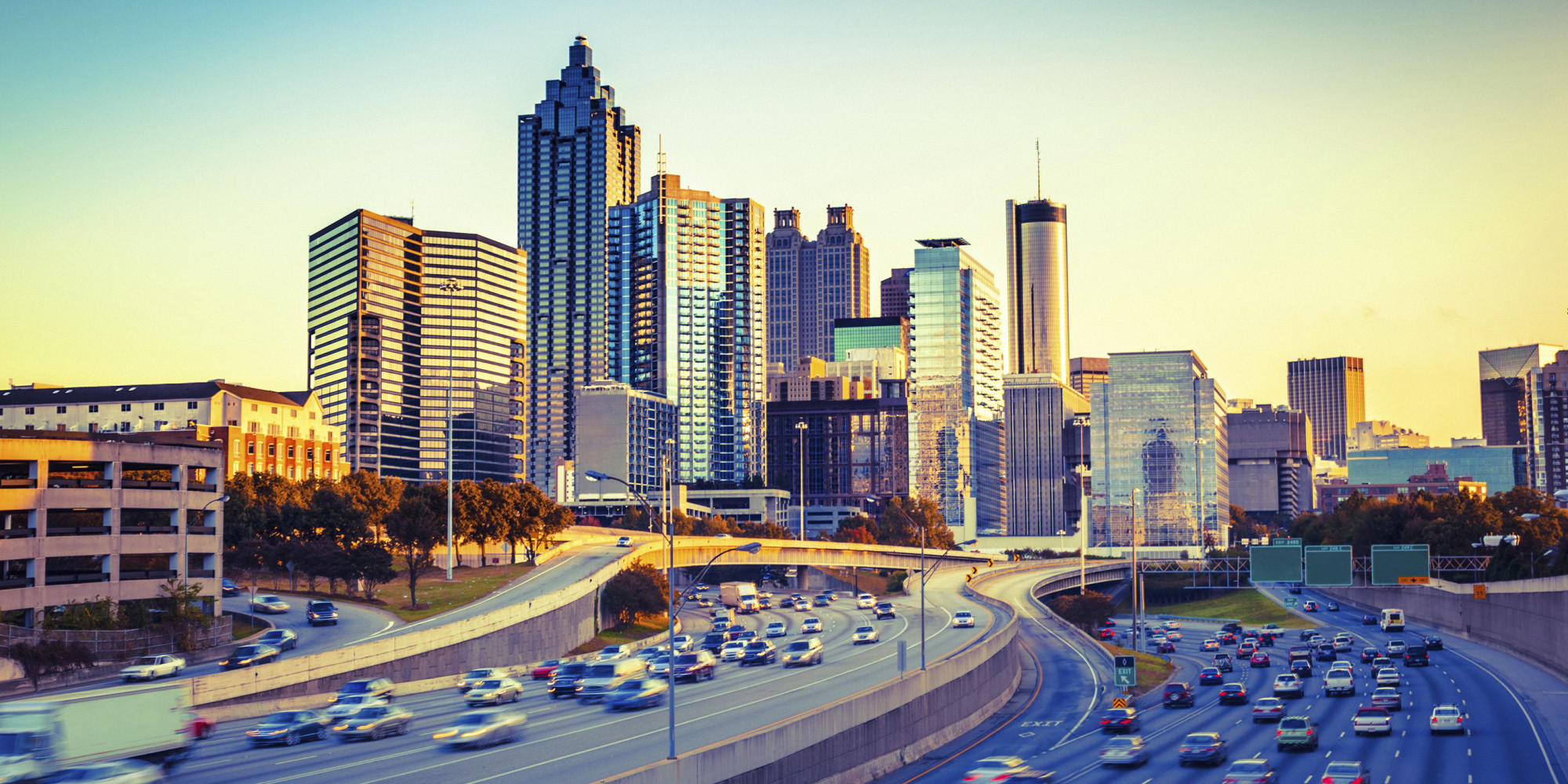 My wife, dog, and I took a trip to Atlanta this past weekend. All it took me was one weekend to understand the city of Atlanta completely.
Before arriving, I needed to find a hotel. We wanted something close to the stadium, but since the dog was coming, needed something pet friendly. Hotwire had a deal on a 4-Star hotel less than two miles from the ballpark that was pet friendly. That sounded perfect, so I booked it and found out it was the downtown Sheraton. I went to their website, and found that although they are pet friendly, it is only for dogs up to 40 pounds, which is about 20-25 pounds too light for my pup. Also, they make you pay $100 deposit, and you only get $65 back. That is not pet friendly; that is pet exploitation. They are basically just trying to wring $35 out of you with no extra work on their end of things.
I was not having any of that, so after our 6.5 hour drive to get there, I snuck in my dog through the backdoor after I checked in and continued to sneak her in and out through the back doors of the place, so I didn't have to answer any questions from that nosey front desk.
But this hotel drama was far from over, as this supposed 4-Star hotel does not have free WiFi. They were trying to charge like $9 a day to use internet. What kind of hotel charges for internet in this day and age? I have stayed in some absolute shitholes, but even those would at least give you free WiFi. Don't stay at the downtown Sheraton. It sucks.
Saturday was a day of exploration in order to obtain food and wear out the dog. The morning was uneventful, but business picked up in the afternoon. We went to Cook Out for lunch on Saturday, because it delivers a lot of food for very little money. I got walking directions from Google, and luckily Google knew of a shortcut that would save us three walking minutes. I live my life with the motto of, IGWT, In Google We Trust, so I had no issues following Google's directions. Did the neighborhoods that we walked through get sketchier and sketchier? Did we most likely walk by a drug dealing operation? Yes, that seems quite likely. Was my wife happy about Google's directions? Honestly, she wasn't. She wasn't too pleased with me at all. We took the long way back home, and honestly, when you're not walking around in fear of being murdered, the walk does seem quicker.
But maybe the most disappointing part of that story is that Cook Out was not nearly as good as I remembered it. The caramel cheesecake shake delivered, but the burger, nuggets, and fries left a lot to be desired.
That night, we went to the Braves/Cardinals game, as it was the main reason for our trip. The old lady used to work for a Cardinals affiliate, so she knows a lot of the players. I am a lifelong Cubs fan, so I could give a shit about the Cardinals, but whatever, I figured I could root, root, root for the home team.
This plan would have worked, but Atlanta got rain that just would not quit the entire night, and the game got postponed, so we would not be seeing a baseball game on our 13-hour round trip drive to go see a baseball game. But hey, that's the way it goes sometimes.
And had the game not been cancelled, I would not have seen what I assume is the most Atlanta thing possible. While driving back to the hotel around 10:00 PM, I saw two pitbulls trotting down a busy street. I thought there owner would be following closely behind, but nope. There were just two pitbulls trotting down the street in the middle of downtown Atlanta. They just took up the far left lane on a one way and looked like they knew where they were headed. I would have adopted those pups, but they were so badass that it would have made more sense for them to adopt me.
Our trip ended with a dinner with friends, and then breakfast with another friend the following morning. They were both very pleasant experiences but unless I want to reveal secrets about the persons at these meals, they were rather uneventful.
So what is my overall review of Atlanta? If you like Waffle Houses, drug deals, and pitbulls running the streets, then Atlanta is the place for you. Personally, I'll take the tamer streets of Clearwater, where the only real concern is Hulk Hogan's racism getting totally out of control.