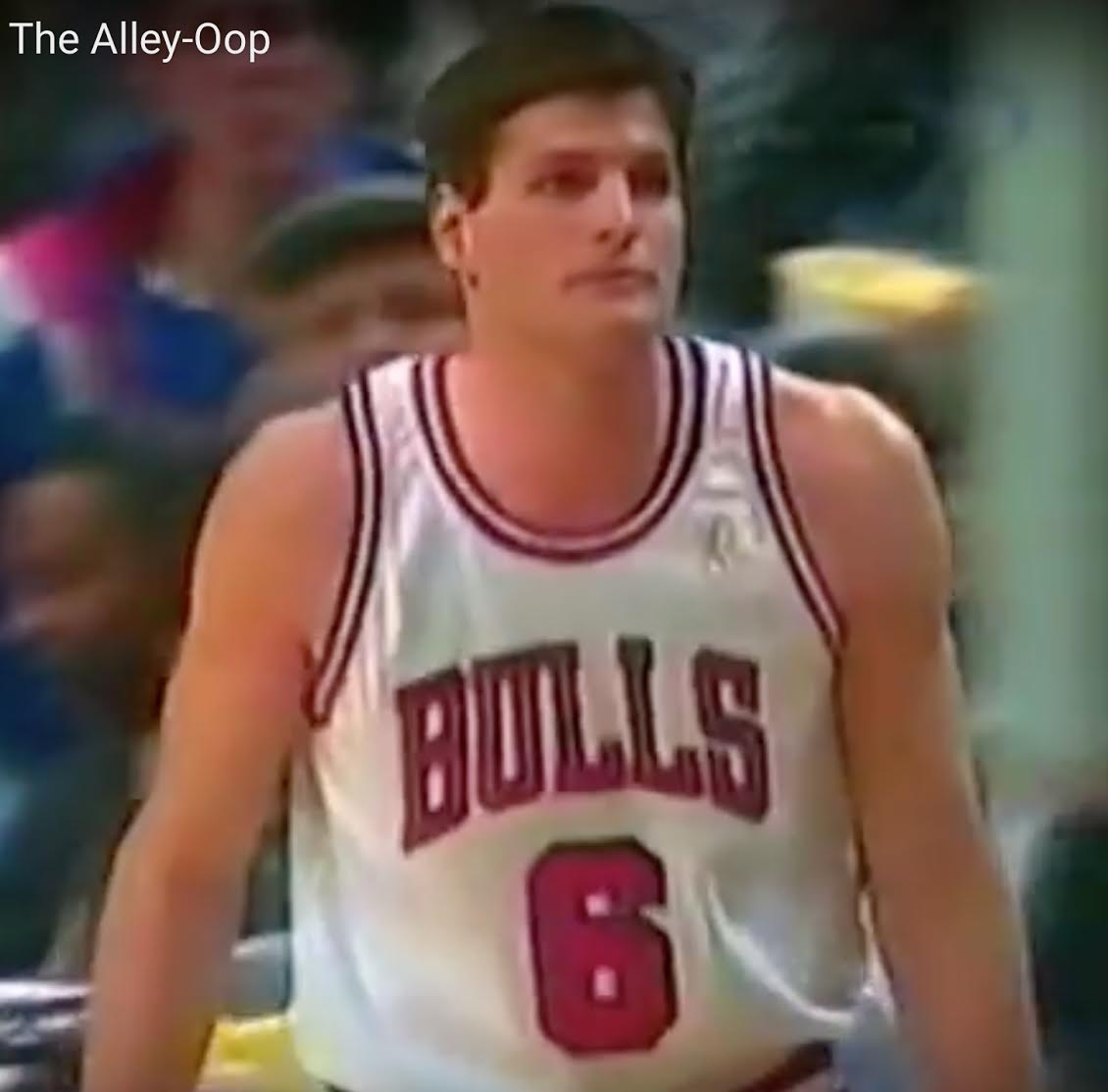 Matt Steigenga
So let's just start off that Matt Steigenga's story is probably going to be better than any story on this entire list. After an esteemed career at Michigan State, Steigenga was drafted in the second round of the 1992 NBA draft by the Chicago Bulls. You are probably thinking that he was a little known player during the Bulls first three-peat, but you would be wrong. Steigenga didn't get his chance in the NBA during those early years, but honestly, I'm not sure if he would have wanted it any other way.
Instead of playing in the NBA, Steigenga played for the following teams:
Tau Ceramica
- Okay, nothing too special about that. It appears it was a Spanish league team.
Grand Rapids Hoops
- I love the simplicity of this name. The Hoops, just naming necessary items for playing the game of basketball. I would like the Washington Redskins to finally change their name to the Washington Endzones.
Rochester Renegade
- Note that this does not say Renegades, which can only make me assume that it is an homage to the
1990s classic television show starring Lorenzo Lamas.
Mitsubishi Diamond Dolphins
- I love this name so much. I love that the team has a sponsor. I love that it is a Japanese league, because of course it is. And I just love sticking two words together to make an alliteration but not make any sense. That is the very definition of Japanese entertainment. Steigenga spent four years with them, so he must have loved it.
Quad City Thunder
- I know this may seem like a letdown, but this is my hometown team, and it's the reason he was able to finally sign with the Chicago Bulls during the 1996-1997 season.
Since his CBA season had concluded, he went back to his home in Milwaukee. Bored, with nothing to do, he gave Bulls General Manger Jerry Krause a call to see if he could score some tickets for a Bulls game. Krause asked him to play instead. The Bulls signed him to a contract that day, and he played a couple nights later. Seriously,
this story is insane.
As for his contributions, he played in a total of two games for the Chicago Bulls, he made one two-pointer and one free throw; he attempted a three-pointer but could not hit the trifecta. But that was about the only thing he didn't do on the court, as even in limited time, he managed a steal, a block, two assists, and three rebounds. Hell, he even fouled a guy. Oh yeah, and his one two-pointer was a dunk off an alley-oop. I bet you wish there was a highlight video of this, and I have a new respect for YouTube because there definitely is a highlight video of this.
Steigenga didn't make the active roster for the playoffs, but he was on the team, so instead of getting tickets for a single game in April, he sat right behind the bench for the Bulls entire championship run.
Matt Steigenga may have not played long in the NBA, but he had a hell of a career. And he's got the ring to prove it.
Previous Entries: